Reading - Highlights


There are a lot of people coming to Reading from all over the world. Reading is full of amazing places like museums, nightclubs, heritage houses and even fine dining restaurants. To visit this place you can rent a car in Reading with us that make your travel convenient and thrilling.


It is well known for its museums which are located at the Reading University. One of the museums named The Museum of English Rural Life depicts life in the town in the historical years, and the second museum which is the tell Ure Museum of Greek Archaeology comprises of the primeval pottery done by the Greek and Egyptian archeological findings. As you walk down the streets of the town, you will get to see the red brick structures of the Victorian times which form a prominent part of Reading. The museum constructed in the 19th century eminently has excellent works of art and the Town hall complex besides it is used as a symposium hall and concert center.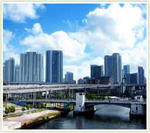 You will also find a number of cafes, restaurants, bars and pubs in line with your budget and savor in the leisure complex and Oracle Shopping. There is a chain of restaurants at St. Mary's Butts and Broad Street where you can dine. Two famous British carnivals are also hosted by Reading namely the WOMAD and another such festival during the summers.


You can hire a car in Reading from us to visit different places. A quick coach service is also available at an interval of half an hour that links the London airport with Reading's main station. Another place that you will find really amazing is on the banks of the Thames River where you can have an awesome view of a large number of swans. There are also a lot of other attractions across the road which might allure you. However you cannot stop by them at your own convenience when you are using public transport. But in case you can make use of Reading car rental service offered by us and then the experience is certainly going to be great!