Southport - Highlights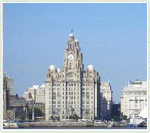 Southport is a popular English seaside resort with wide range of beautiful beaches and 22 miles of mesmerizing coastline. A car hire in Southport is the best way to enjoy the miles of golden sand and water boulevards, of this resort. Amazing restaurants, exciting nightclubs, great accommodation, lively and entertaining atmosphere make Southport a great place for a vacation. Business travelers too can rent a car in Southport and drive around to relax and rejuvenate themselves, during their free time. Southport Seafront is also home to numerous beautiful parks and one of the largest marine lakes in the country. Southport has the second longest pier in the country. Lord Street is a popular shopping street offering high big street shopping outlets and a collection of elite boutiques. Truly, a car rental is most easiest way to get around Southport and its wide range of attractions.

The Botanic Gardens Museum, The Steamport Transport Museum, The Atkinson Art Gallery and Meols Hall dating back to 12th century are the must see historical and archeological treasures of Southport. The travelers visiting the cit have endless sources of fun and entertainment which includes a serene walk on the Pier, enjoying boating on Marine Lake, enjoying the exciting rides at Plesaureland and shopping on Lord Street.

Renting a car in Southport is the easiest and the cheapest way to travel around the city and its surrounding areas.
Popular Car rental locations in UK