Derby - Highlights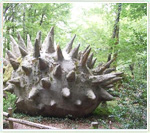 Derby is a very beautiful and advanced city in United Kingdom. The essence of the city is its integration of modern living with the historic and cultural heritage. The city is home to people from all over the world and is truly cosmopolitan. Derby has many worth seeing attractions. It is one of the few cities in UK to have a UNESCO World Heritage site. To enjoy the real beauty of the city, it is advisable to hire a car in Derby from us.
Derby Museum and Art Gallery is world renowned for its largest collection by various artists at a public gallery. The gallery houses all kinds of masterpieces; from porcelain artifacts, paintings by various artists including Joseph Wright, archaeological remains, to souvenirs on geology and wildlife. The museum carries various activities for tourists and kids all round the year. Another thing which makes Derby famous in the entire world is its haunted status. The city is officially the most haunted city in the UK. For the brave hearted who wish to experience the beauty of the spirited world can do so by enrolling in several ghost walks, organized in the city. The scary events like all night vigils, ghost walks, and number of Halloween events are sure to send a chill down your spine. If you are using our Derby car rental service then there is freedom to visit all the places of your choice.
You should not miss the stunning Derby Cathedral. The cathedral is believed to have connections with the 14 century St. Mary's on the bridge. The city is housing the world's sole supplier of original Royal Crown fine bone china artifacts. You can get bargained prices and can also see some of the discontinued gems of the world. The cheapest way to move around the city is to rent a car in Derby with us.
Derby has a lot of green cover, fondly known as "City in the Countryside". You can visit Derby Arboretum, Darley Park, Markeaton Park, and the Cathedral Green. You can enjoy rock climbing and abseiling at the Alter Rock Climbing Centre. It is a converted church which offers various fun filled activities for all age groups, along with drinks and refreshments. The city has many shopping options as well. The Cathedral Quarter has good traditional stuff whereas Westfield Derby offers contemporary indoor shopping. Street shopping is very popular in the city for its classic and cheap stuff.
Book your Derby car rental now!
Popular Car Rental Locations in UK