About London
London, the capital of England, is the most populous city in the United Kingdom. There are certain areas within London, such as Greater London, or South London, since it is such a big city. Its original name, given to it by the Romans was "Londinium", and there is certainly plenty of evidence that Romans lived in the area. The many architectural wonders of London, combined with some of the most diversified cultural activities ever, make it a highly unique place to visit. Once you have touched down in Heathrow Airport, using a rental car in London can get you to your accommodations, and of course to wherever you would like to go within or around London.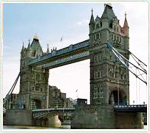 Some of the more recognizable landmarks in London include the Big Ben clock tower, Tower of London, Westminster Abbey, Buckingham Palace, and St. Paul's Cathedral. As for the many places of culture to visit, these include the Queen's Theatre, Piccadilly Circus, Royal Ballet, Royal Opera, London Coliseum, Sadler's Wells Theatre, and the Royal Albert Hall. Many musical and theatrical productions occur in these places, and here is where you can be well-entertained, by some of London's most gifted artistic people. Renting a car in London with us would be the best possible option to travel around this area with ease.
Traditional food is in abundance, in London, especially in its restaurants and cafés. Here you can taste a variety of foods, from all over the United Kingdom, as well as many international dishes, of which London is famous for. Nightly entertainment can be as interesting as a local Irish dance band, or a British pop band. You can look into many festivals and other fun events that occur, within different regions of London, too. With so much to do and see, using a car hire in London makes sightseeing pretty comfortable.
Our car hire locations in UK